The abbey as a family
Visite commentée
Discover Montmajour Abbey with the whole family!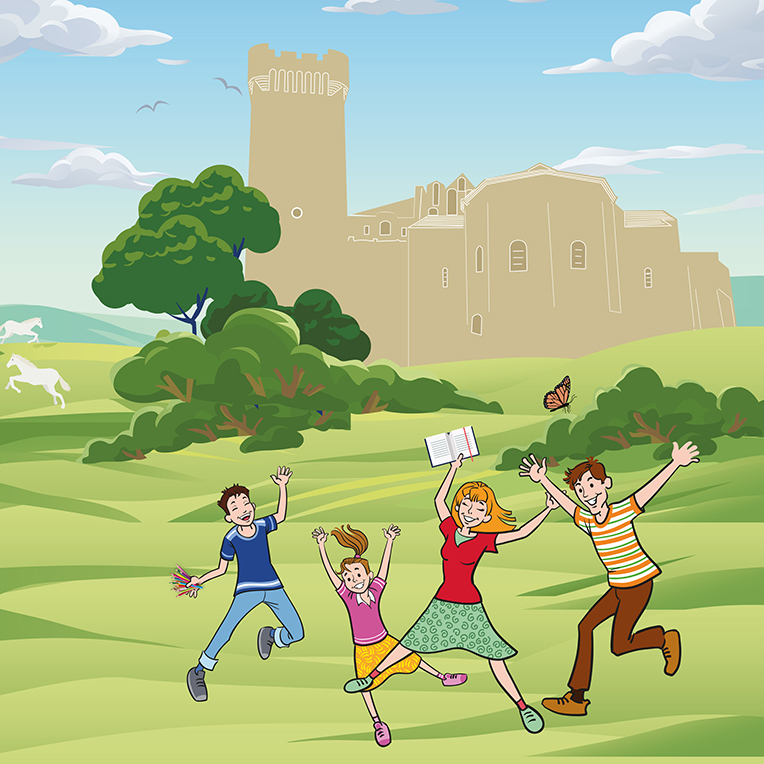 August 2, 4, 9, 11, 16, 18, 23, 25 at 10:15am

Prices

Children's rate (from age 7): €4

Adult price: €8
Tired of long tours where the guide doesn't talk to the children? Would you like a little more interaction and a level adapted to younger visitors ? Montmajour Abbey's family tours have been designed with you in mind !
During these 1.5-hour tours for young visitors, we invite children, accompanied by parents and grandparents, to playfully discover eight centuries of history and architecture. The daily life of the abbey's monks and the medieval imagination, Romanesque and Gothic art will be explored along the way.
Interested? Then book your place now.
Please note: children must be accompanied by an adult, and booking is mandatory.
We advise you to bring a hat and a bottle of hot water.