A must-see
article | Temps de Lecture5 min
8 centuries of architecture on just one site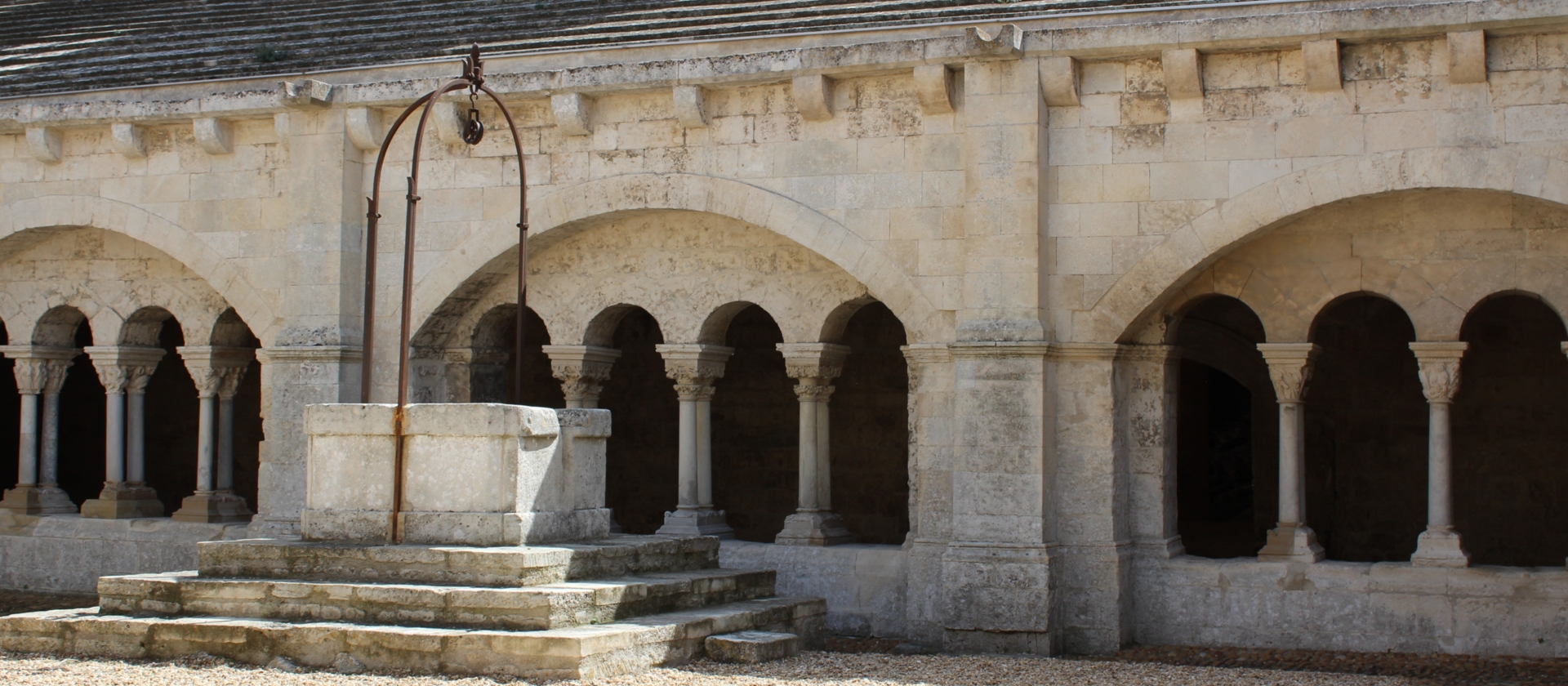 Need to refresh your knowledge of architecture but don't fancy travelling all over the place? And you wouldn't mind trying an immersive experience that doesn't require a computer for once? Then the Abbey of Saint-Pierre in Montmajour is just what you're looking for!
From pre-Romanesque to Romanesque
Pre-Romanesque art
The abbey was founded in 949, and to start with there were only a few monks – who probably lived in shacks on the rocks. But the community grew very quickly, particularly when the site became a place of pilgrimage in 1030 and donations began to pour in, allowing work to begin on building the abbey. The first church was not in fact built so much as excavated into the rock !
In its south chapel , this semi-troglodyte hermitage has a rubble vault and some rather interesting capitals. You could describe this building as either Pre-Romanesque or Carolingian.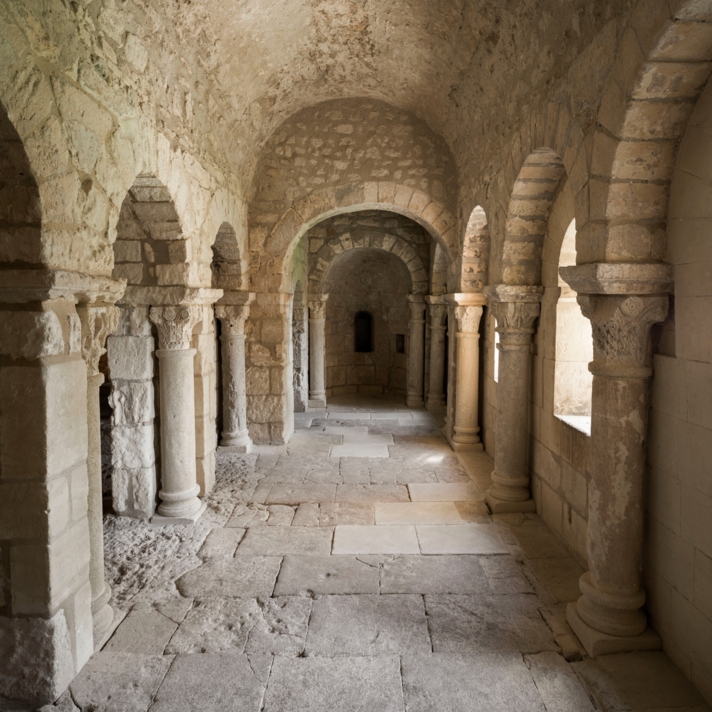 Romanesque art
In the 12th and 13th centuries, the truly Romanesque part of the abbey started to appear, forming a perfectly coherent ensemble. The crypt, abbey church, cloister and monastic buildings give you an illustrated encyclopaedia of Provençal Romanesque art, featuring its massive, powerful walls, broad curves and elegant semicircular arches.
Admire the simplicity of the planes and the fullness of the volumes, the purity of the unadorned facings and the perfection of the dressed stone. And, if you look closely, you'll see numerous mason's marks, the mediaeval equivalent of a stonemason's signature.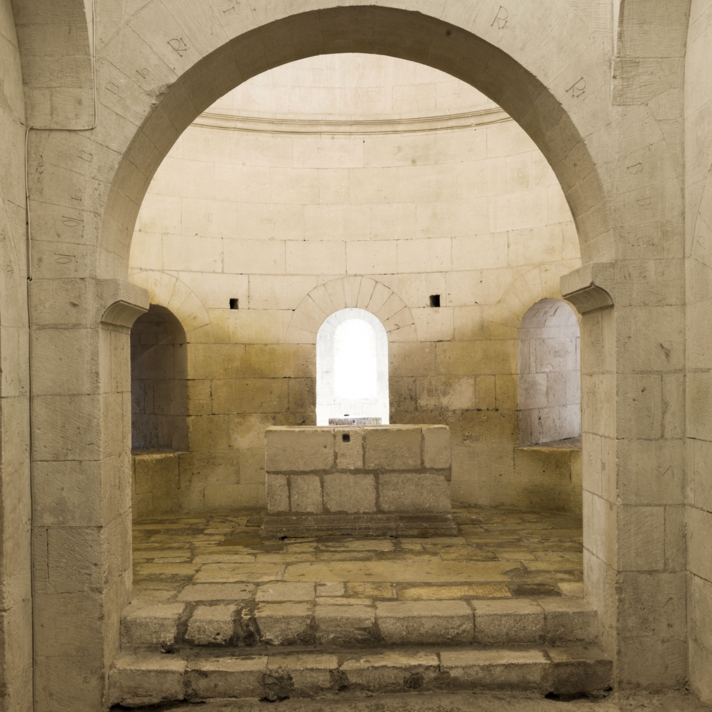 From Gothic to Neoclassicism
Gothic art
Now let's take a look at the examples of Gothic architecture at Abbey of Montmajour, which date back to the 14h, 15th and 16th centuries. Pointed arches, ribbed vaults and colonettes with Gothic capitals are all to be found in the abbey church and its chapel, Notre Dame la Blanche, which offer an interesting mixture of Romanesque and Gothic architecture, that testifies to their different periods of construction.
The big defensive tower will help you understand military architecture: walls featuring bossage , crenels and merlons , machicolations and arrowslits. Absolutely not to be missed by any would-be knights in armour !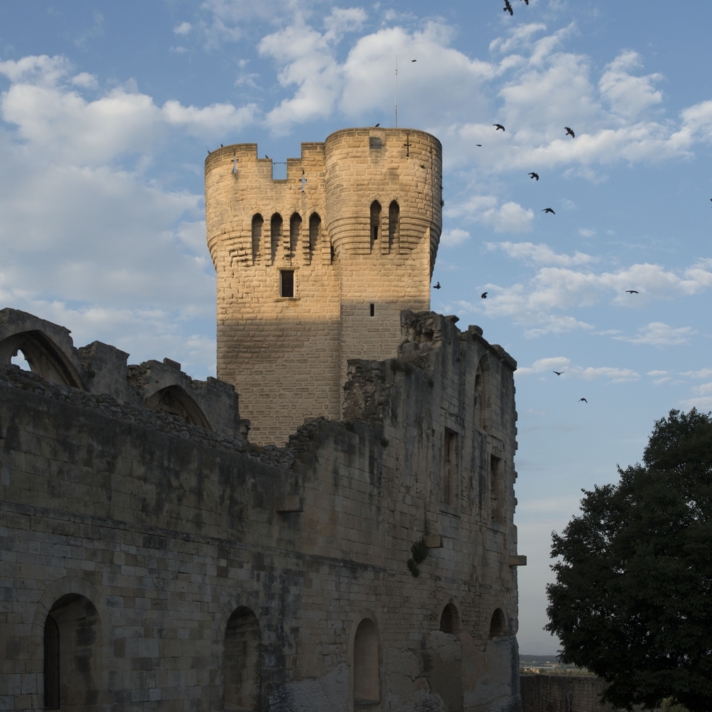 Neoclassicism
The reform of the Benedictine rule by the Congregation of St. Maur was the start of a new chapter in the history of Montmajour's architecture. In fact the new monastery, built in the 18th century, will further enrich your architectural encyclopaedia with a page on Neoclassicism, a period that was all about copying Greek and Roman monuments: the remains of the palace and the plans made by the architects who built the new monastery let us suppose that it featured a pediment (now disappeared) accompanied by harmonious proportions and symmetries.
So, if you fancy a journey through eight centuries of architecture in Provence, head for the Abbey of Montmajour, just a stone's throw from the city of Arles!