Family
Visiting Montmajour Abbey as a family? Discover all our offers!

Discover our family activities
Get ready to explore the abbey with your children! There are several options to choose from:
the booklet-game: follow the adventures of Benoit the monk, as he takes you to every nook and cranny of the monument! Only in french.
Suitable for children aged 6 to 12
Available from reception for €2.
Family visit: with the help of one of our mediators, the whole family can discover the history and architecture of the abbey.
From 6 years of age, by reservation
Rates: €4 per child, €8 per adult
And don't miss our mediators' vacation workshops!
To discover the abbey while having fun, "Rendez-vous famille", "Monument, jeu d'enfant" and "Contes et Histoires" will provide you with unforgettable moments.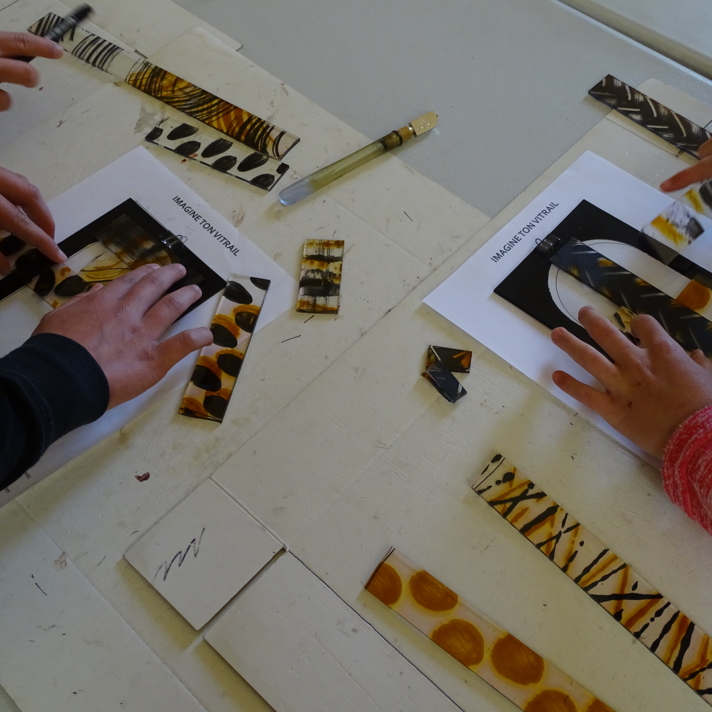 Enjoy the abbey and its grounds.
Several hectares of rock. Ideal for stretching your legs after a long drive!
Where to eat?
A food truck is available on the tour route at the gatehouse. Treat yourself to the best view of the Arles plain for lunch or a snack.
More information on our "eating out" page.
Free admission
Admission is free for under-18s. Make the most of it!
Visit with complete peace of mind!
Strollers are allowed inside the abbey.
Many steps
In summer, we advise you to bring sunglasses, sun cream and a hat.
Beware of mosquitoes!